Reinforcing artisanal farm to flavor at every touch.
Sonoma Syrup Co. makes botanically infused simple syrups, organic extracts and classic American bar mixers. With a recent website redesign and platform move, we took the opportunity to redefine and evolve the visual design. Primarily a B2B business, this consumer facing B2C website is a destination for rich storytelling, product use suggestions, recipes and direct-to-consumer sales.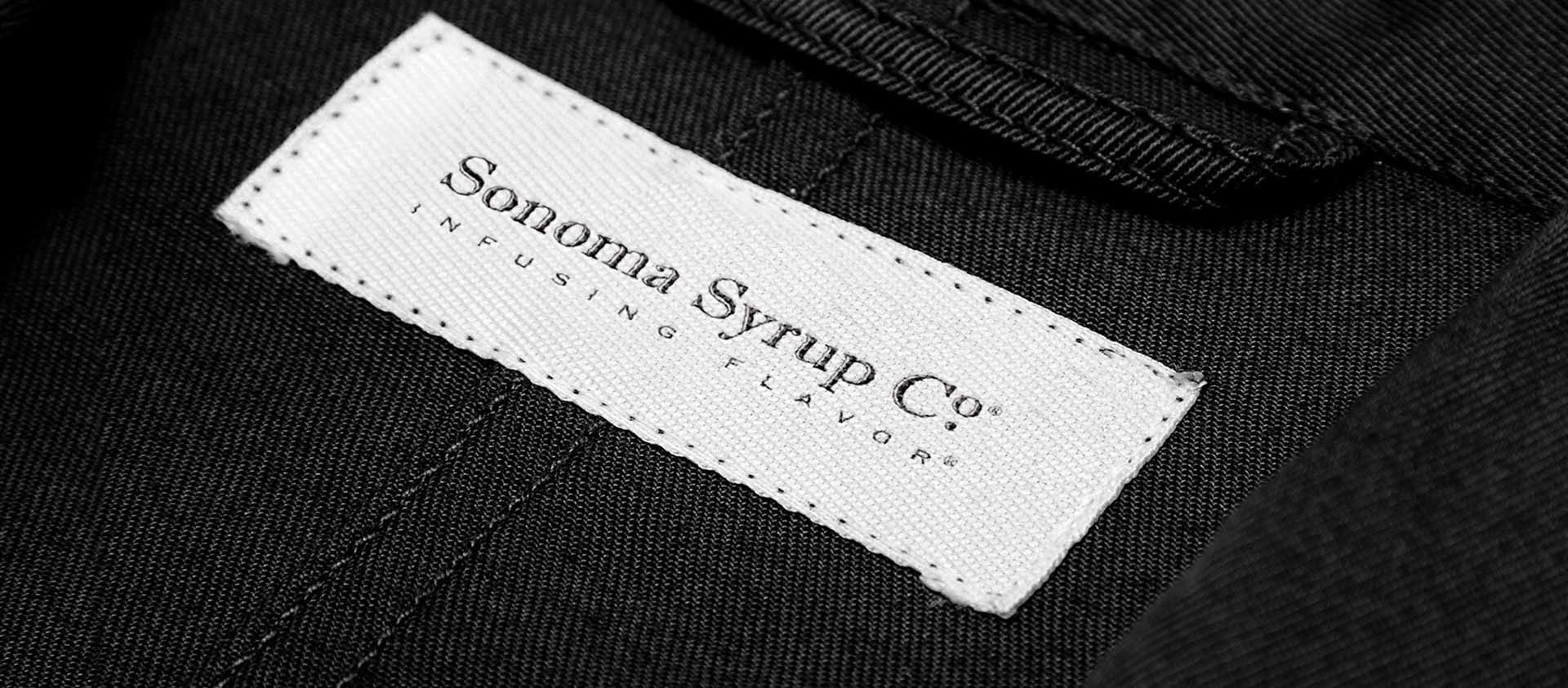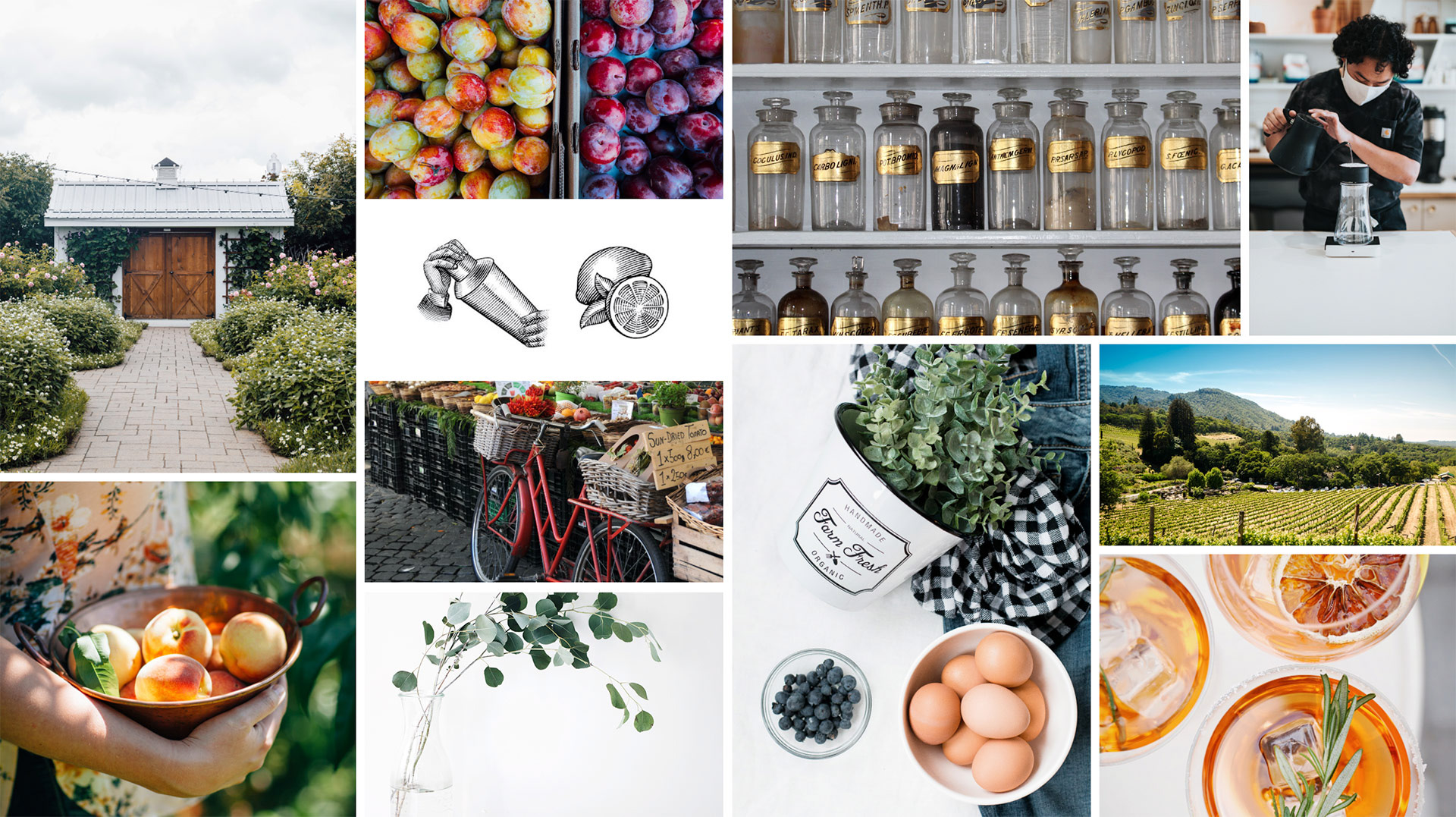 The visual design system reflects the "culinary botanical apothecary" brand essence — artisanal products, handcrafted in California Wine Country.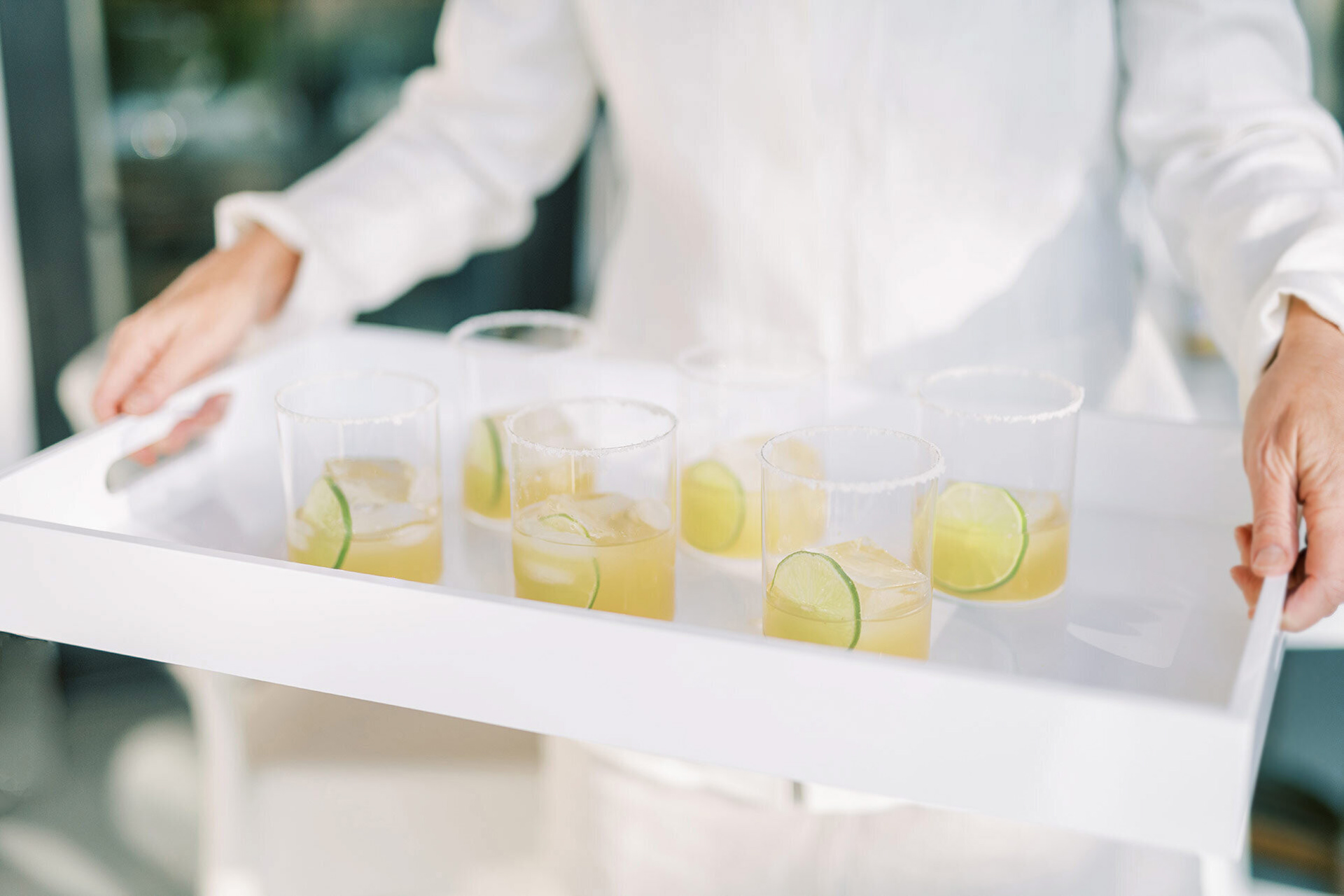 Products are CG digitally rendered for perfect consistency in tone, set and lighting. Bottles and backgrounds are separate elements, allowing for easy integration into social media, custom product sets and marketing materials.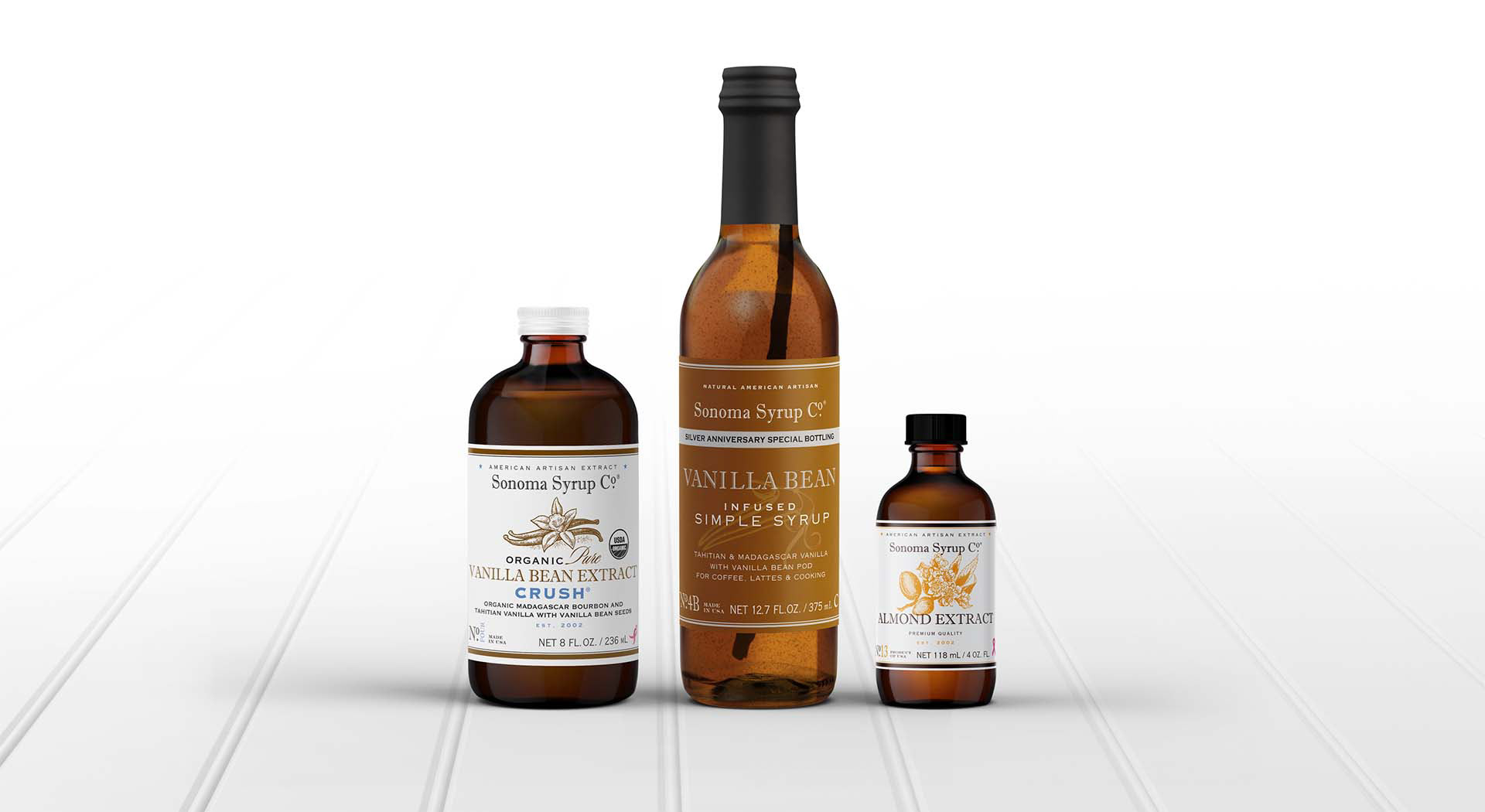 The website educates with custom recipes and product uses — ideas for the barista, bar, baker and chef — while encouraging customers to experiment with the products in new creative ways. Many are produced in collaboration with food world social media influencers, leveraging their followers interest in food, coffee, cocktails and cooking with Sonoma Syrup products.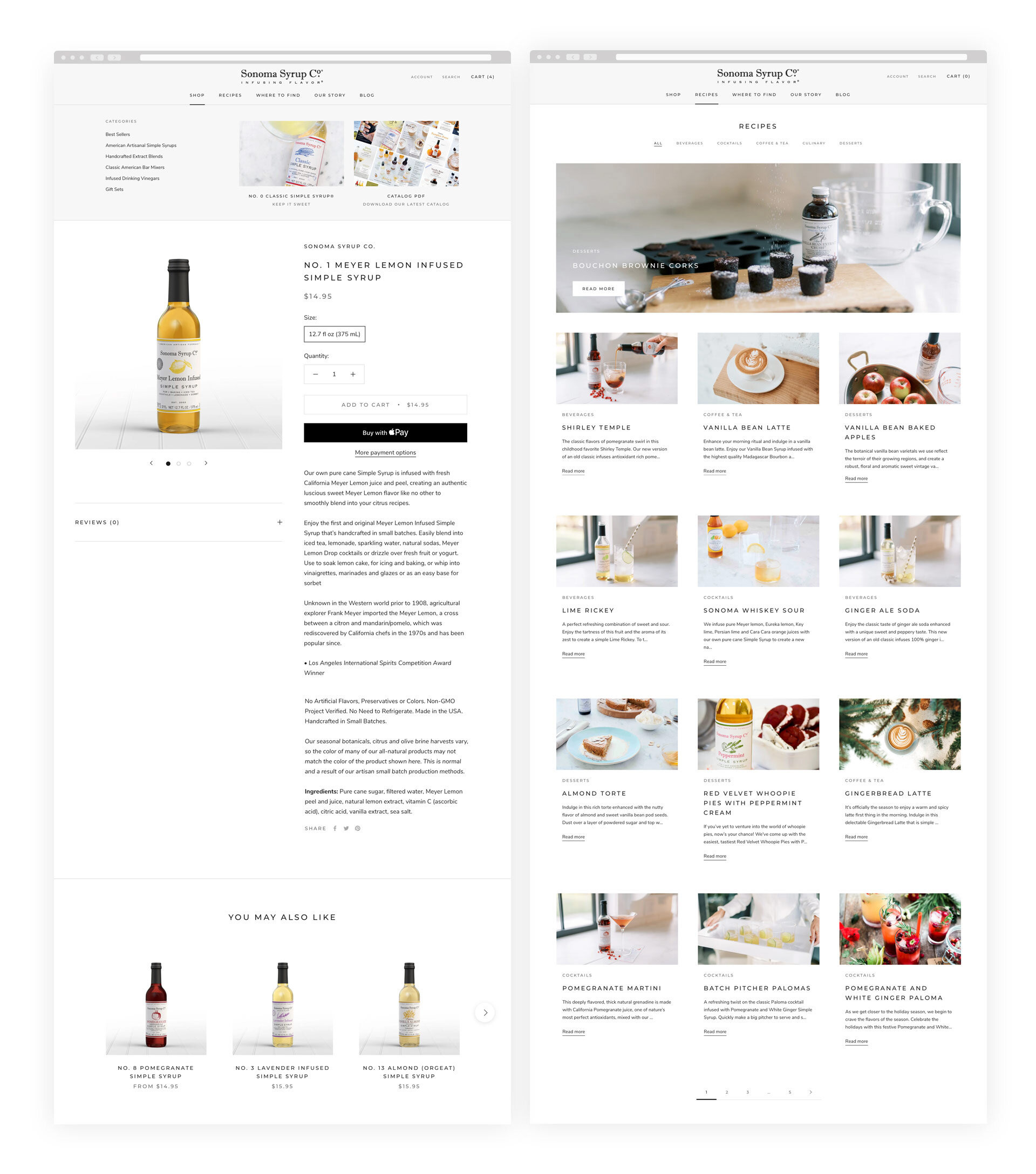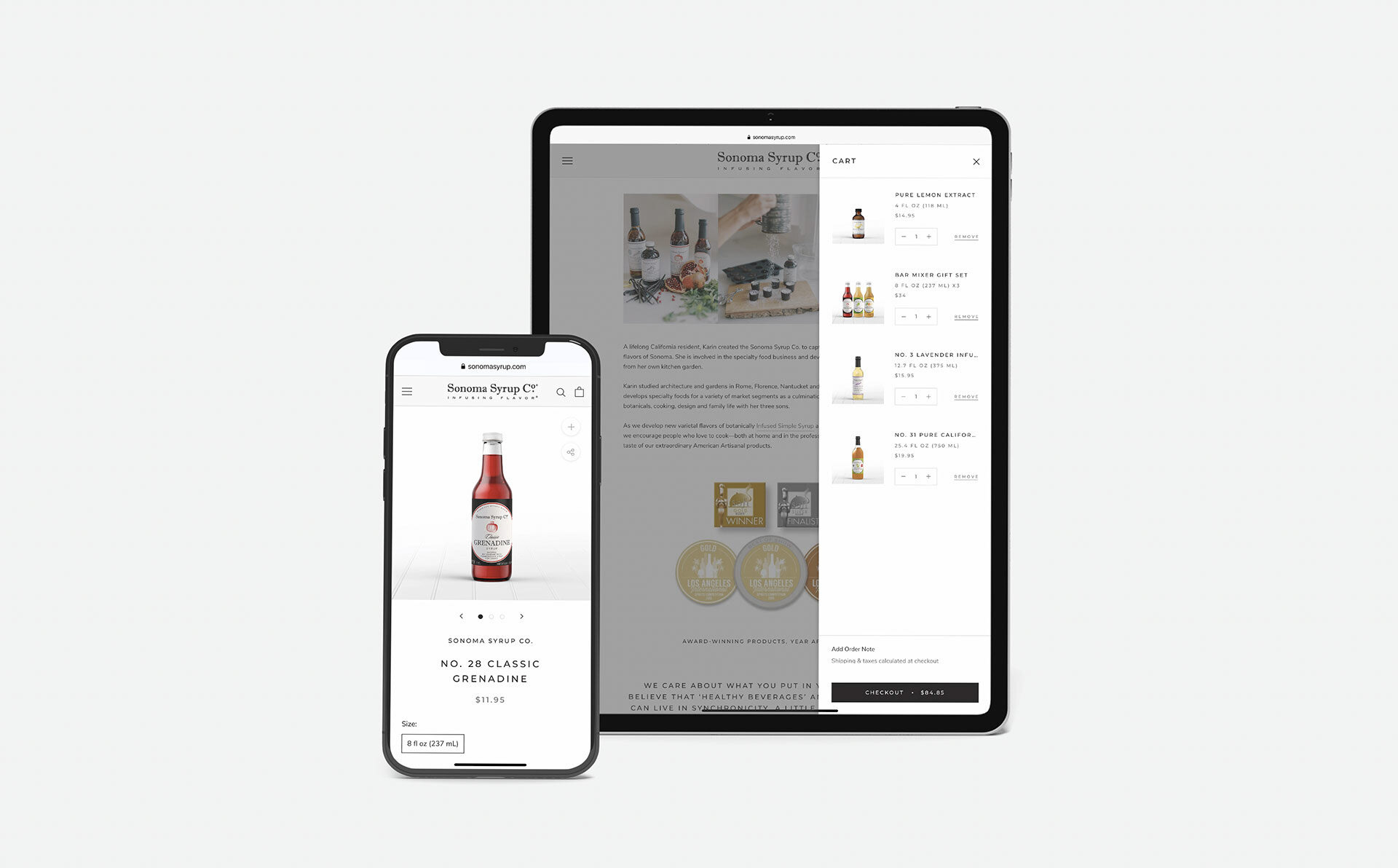 Expanding the brand beyond wholesale product distribution, we produce a semi-annual catalog, further reinforcing product use ideas for the rapidly growing DTC customer base.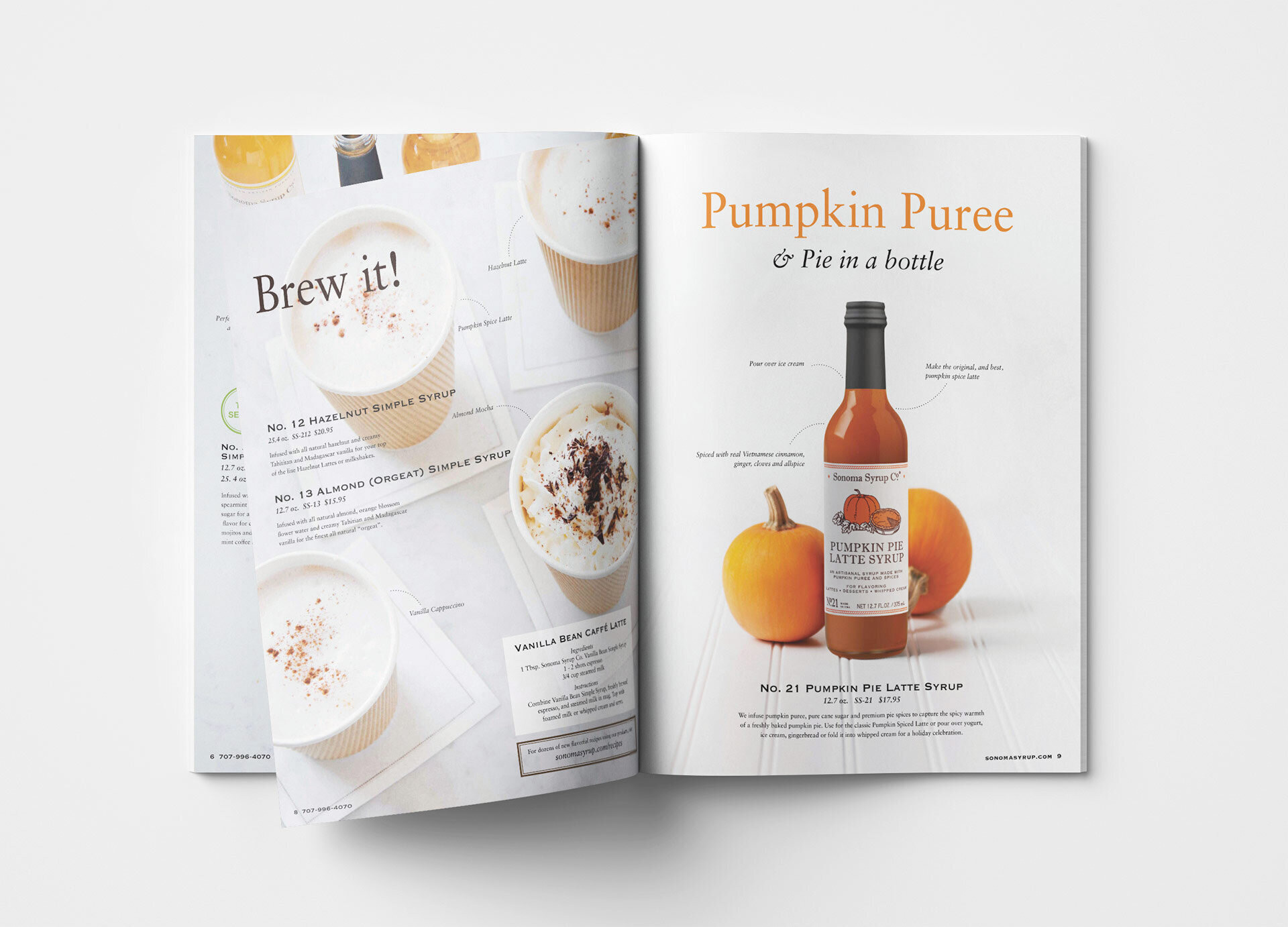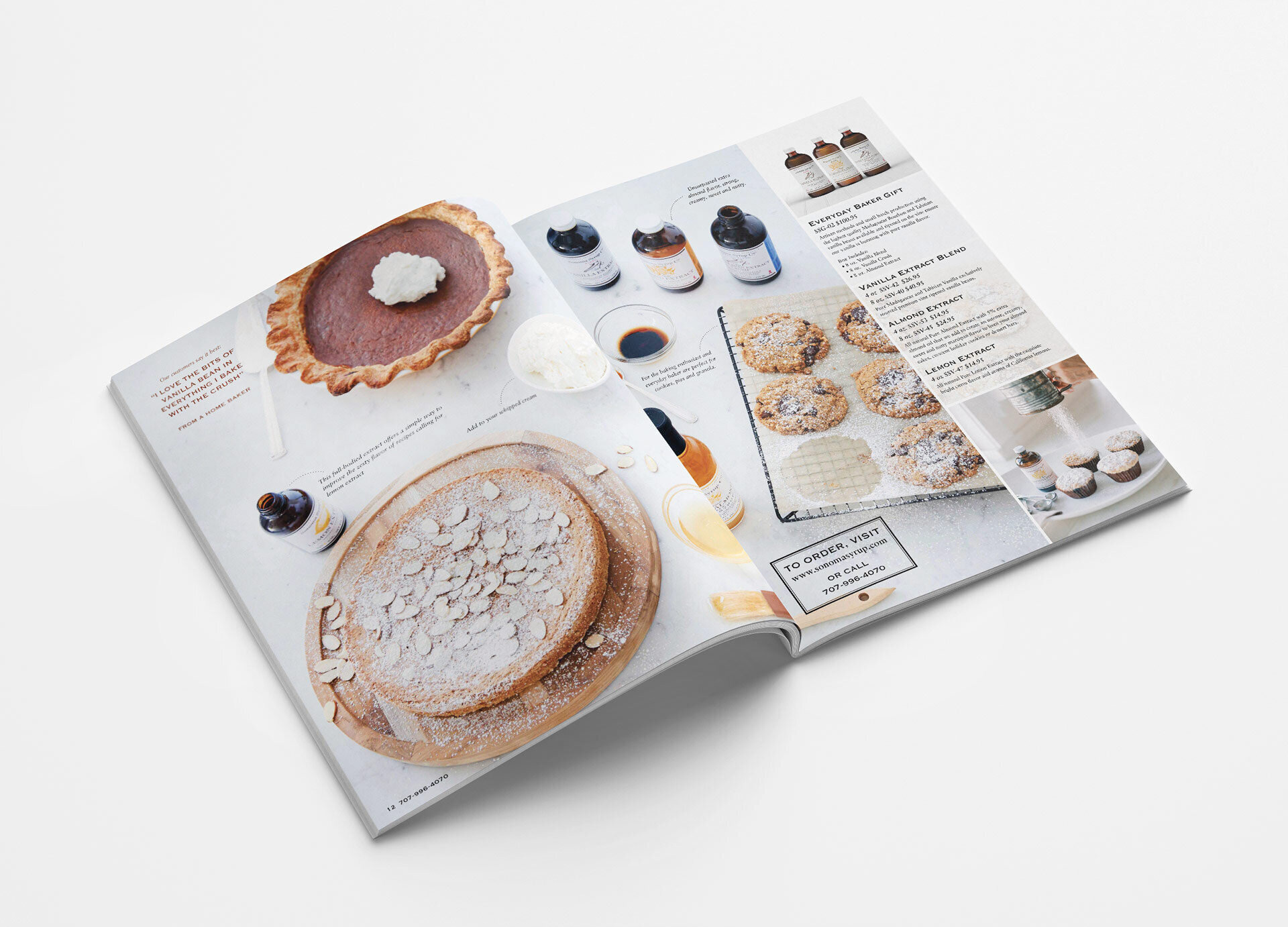 Gift packaging and signage mix upscale wine country luxury  with organic farm to flavor essence, perfectly befitting the Sonoma Valley vibe.