Sustainable fashion. Attainable luxury.
Parallel Luxury is a boutique reseller of luxury fashion and accessories. Competing for customers in a space crowded with big brand names and big ad budgets, we helped craft a visual design and messaging system that rings true to the ethos and causes the brand and its customers care about: authenticity, sustainability, environmental responsibility and education.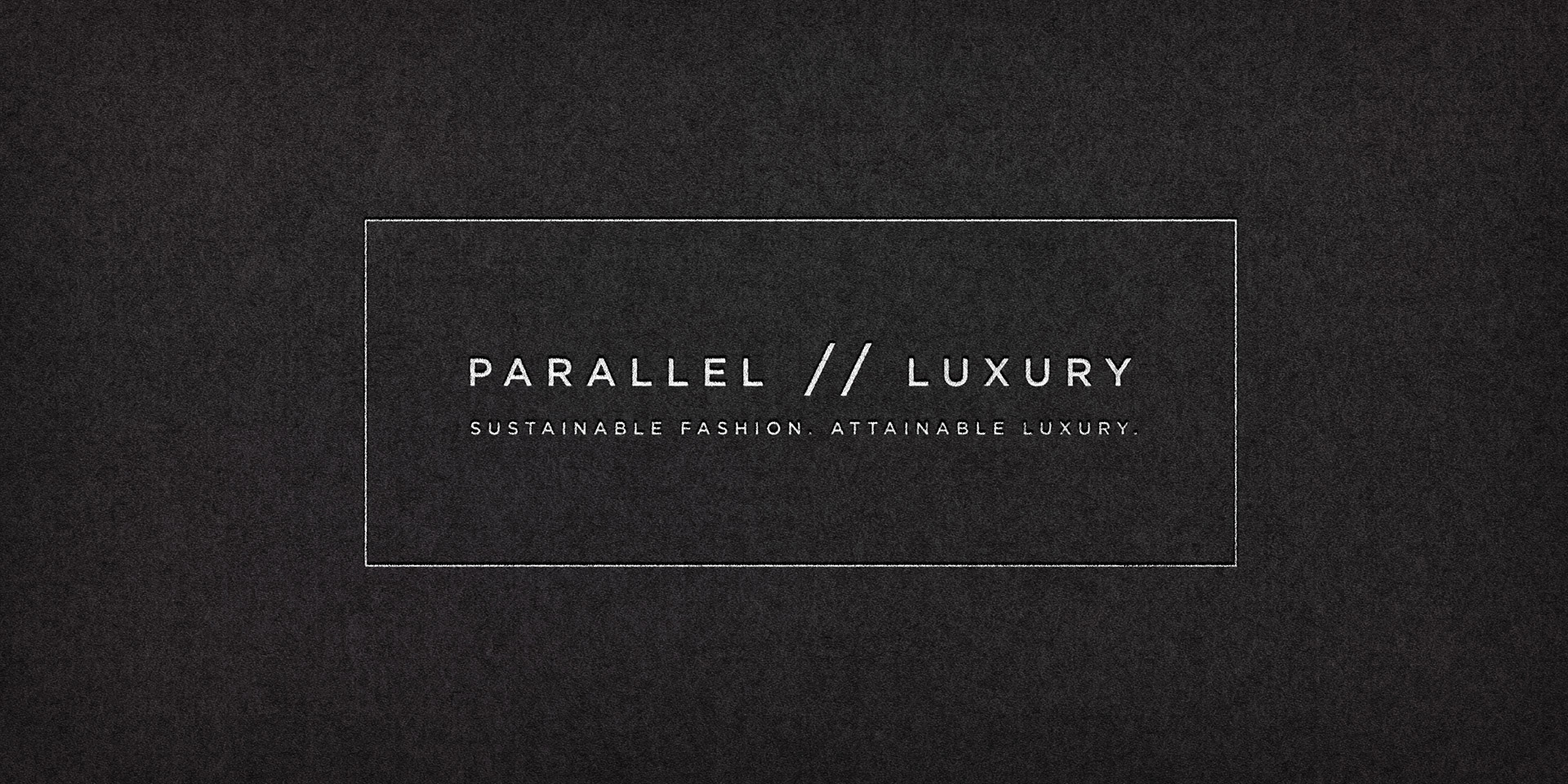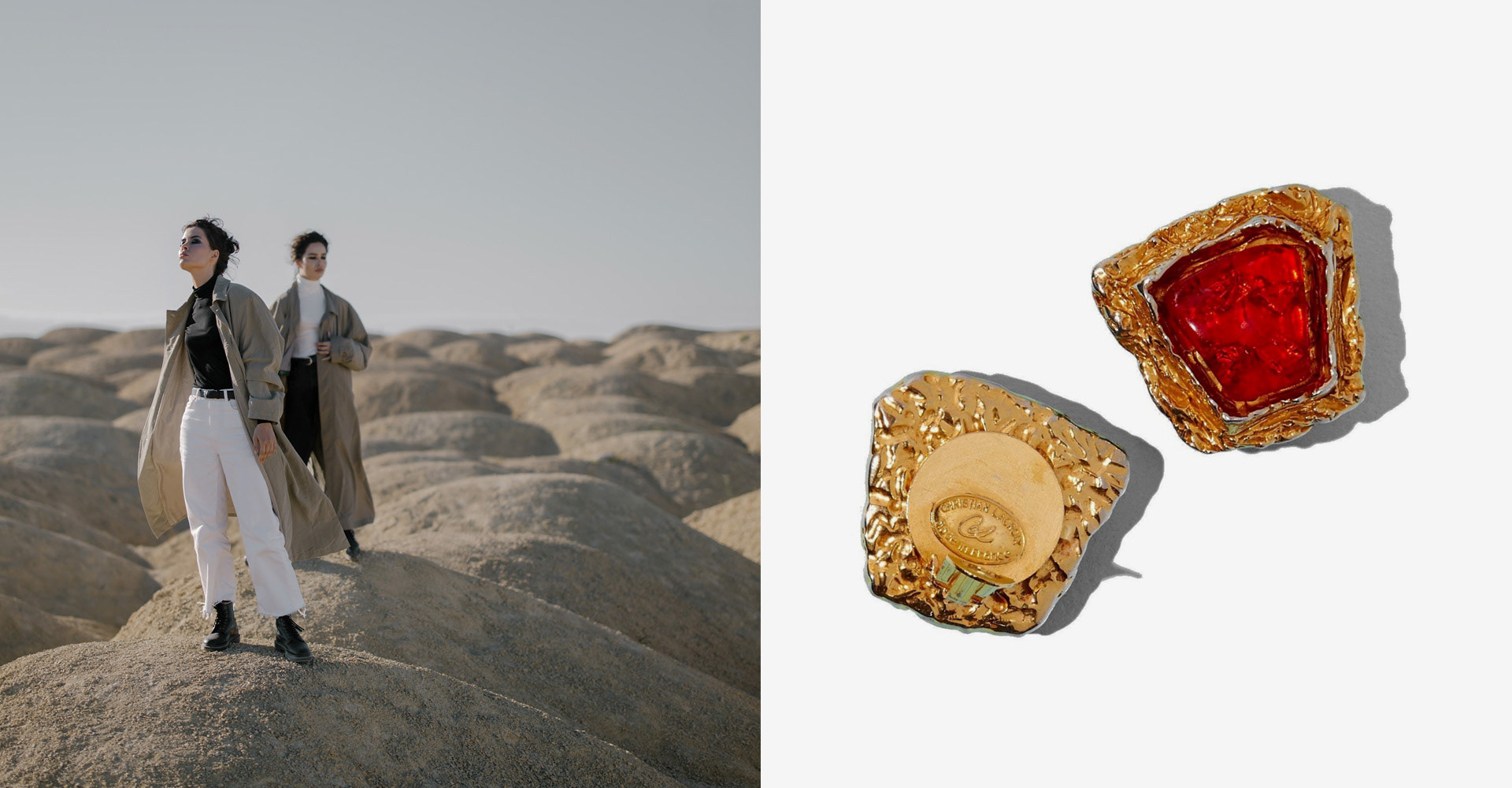 Environmental sustainability is a key aspect of the brand — beyond reselling luxury fashion. We  printed stationery on 100% cotton paper made from t-shirt cutoff pieces usually thrown away — perfect for a brand rooted in "anti fast fashion" and the environmental impact it creates.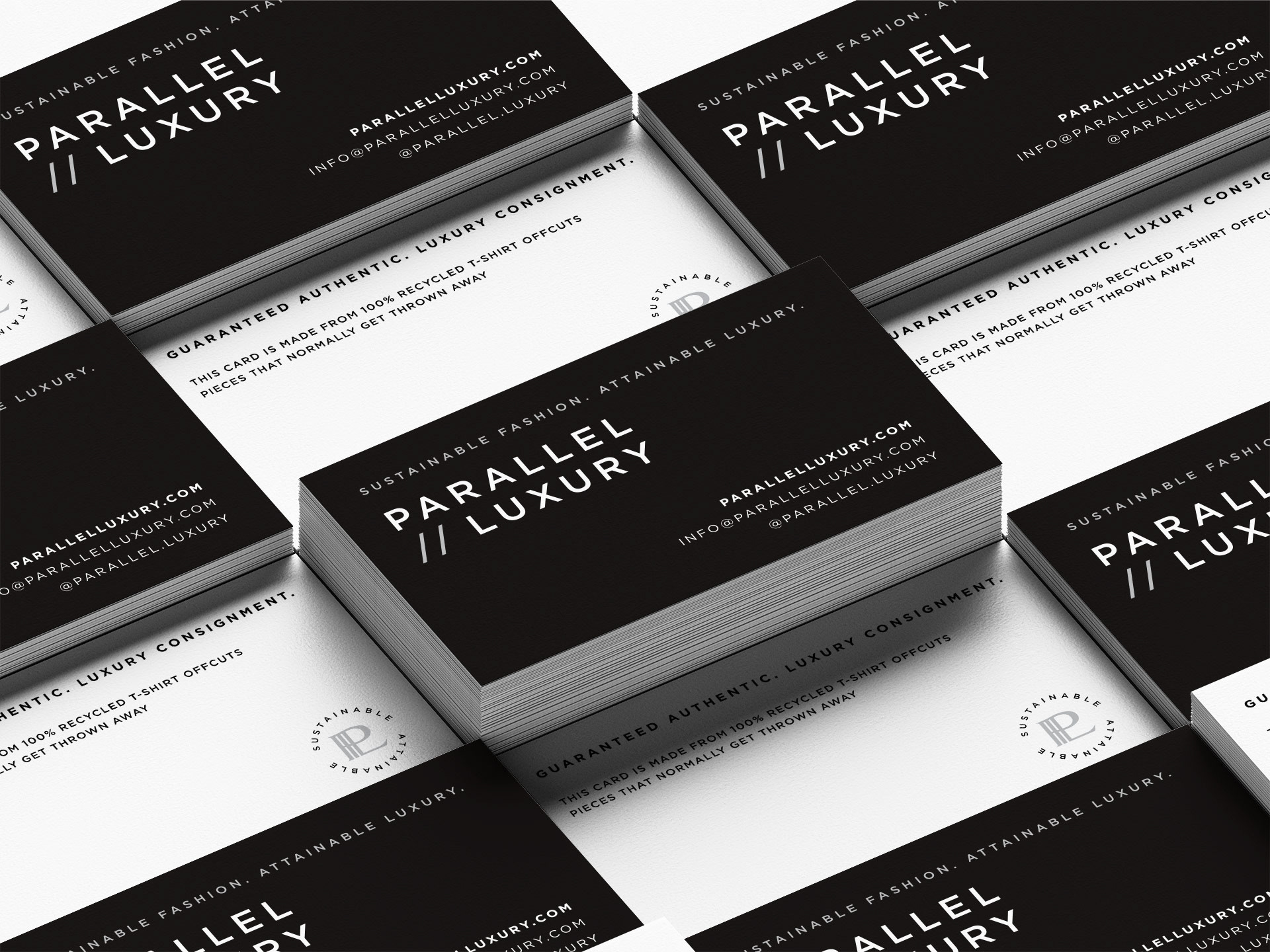 A simple and clean online shopping experience takes every opportunity to reinforce the brand mantra of circular fashion, education and giving back — powered by ShoppingGives — right at checkout.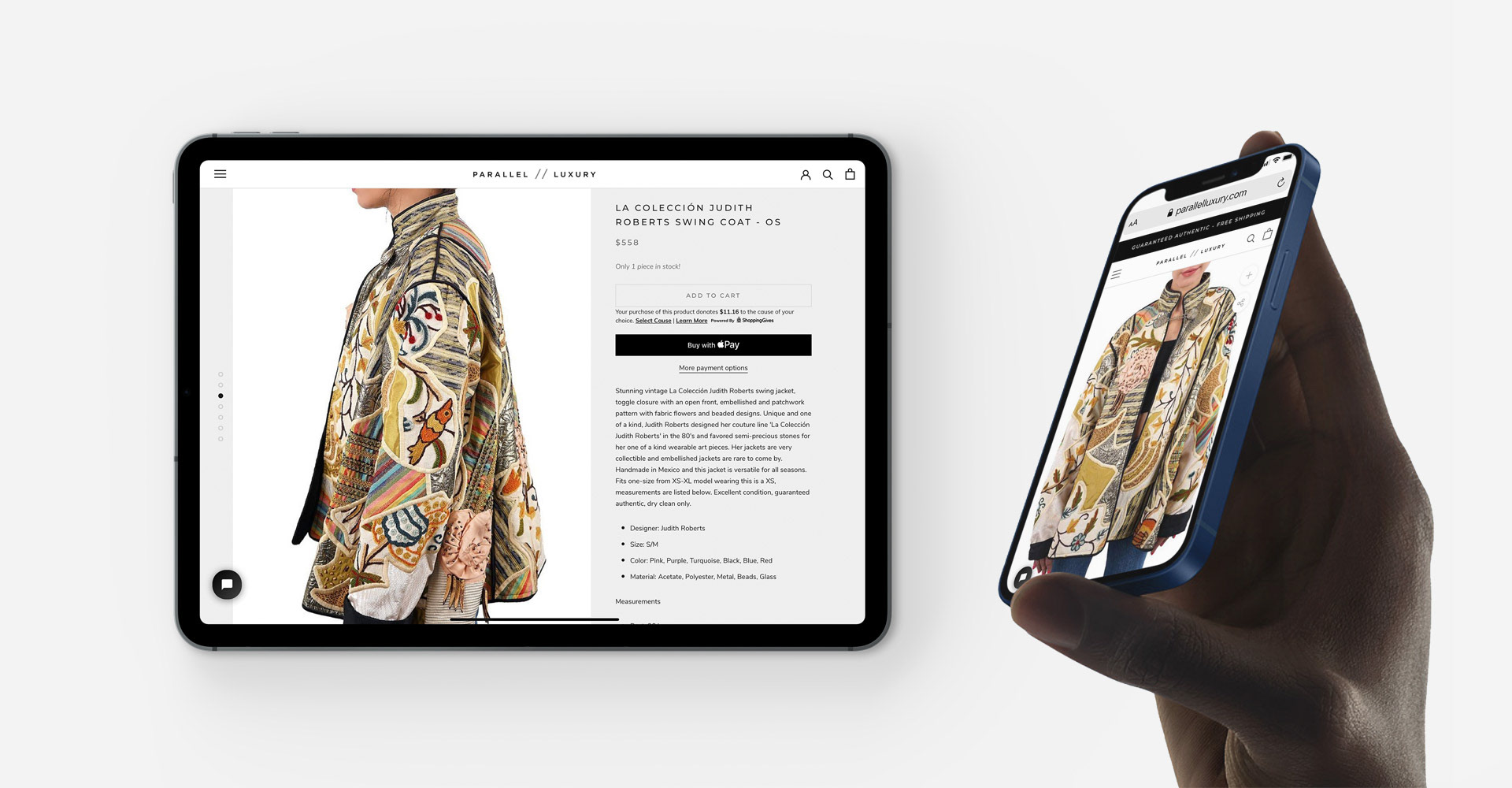 We created a modular design system, a toolkit of elements the owners can pick from when producing materials — design elements to sprinkle at will among each customer touchpoint.