Repositioning a university for continued growth.
Dominican University of California is a private liberal arts college located in Marin California, just across the Golden Gate Bridge from San Francisco. Realizing they needed to more aggressively compete in the private college market, we worked together to create a comprehensive positioning and visual design system for the university, encompassing all University materials for students, recruits, faculty, athletics and alumni.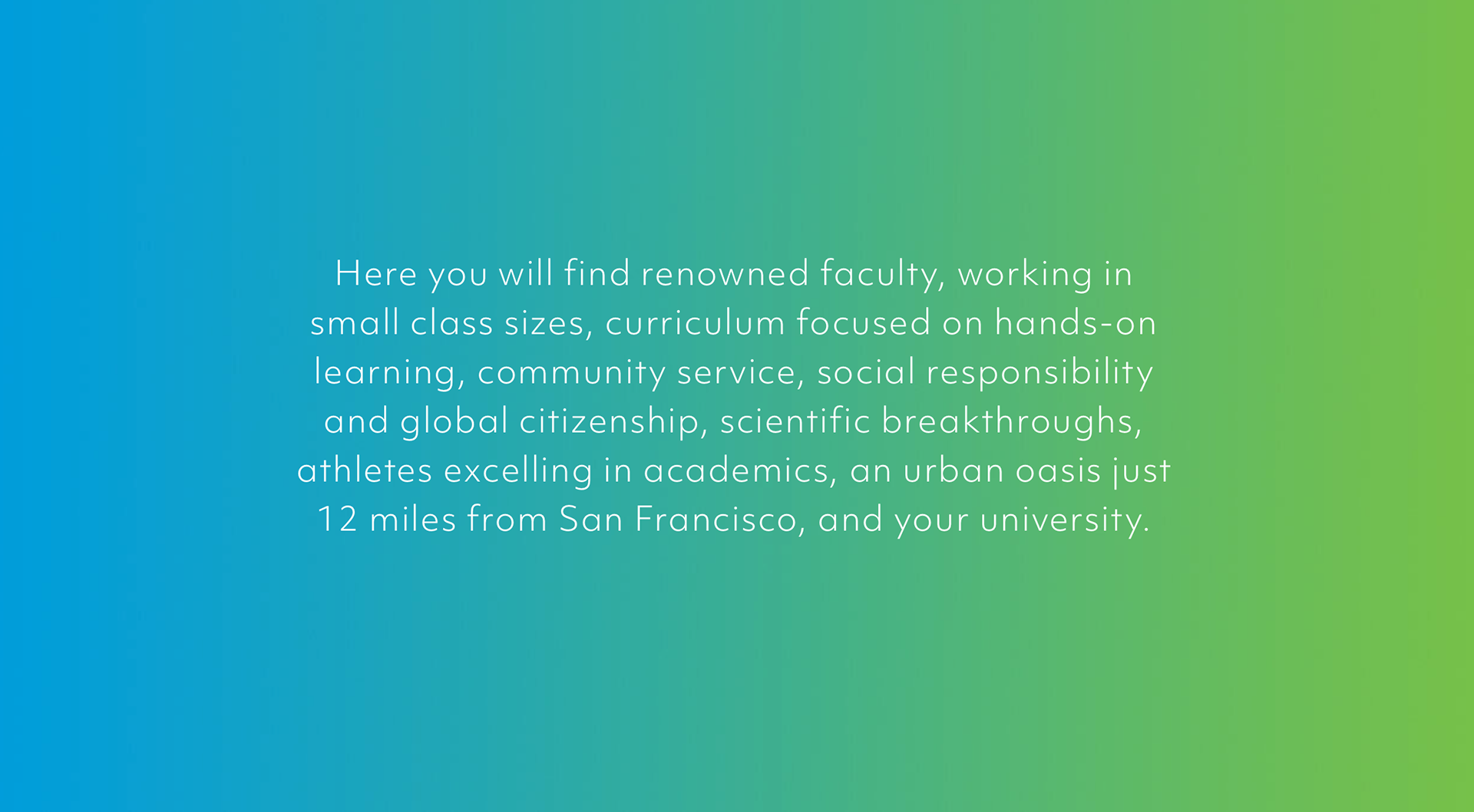 The brand driver: "Doing good".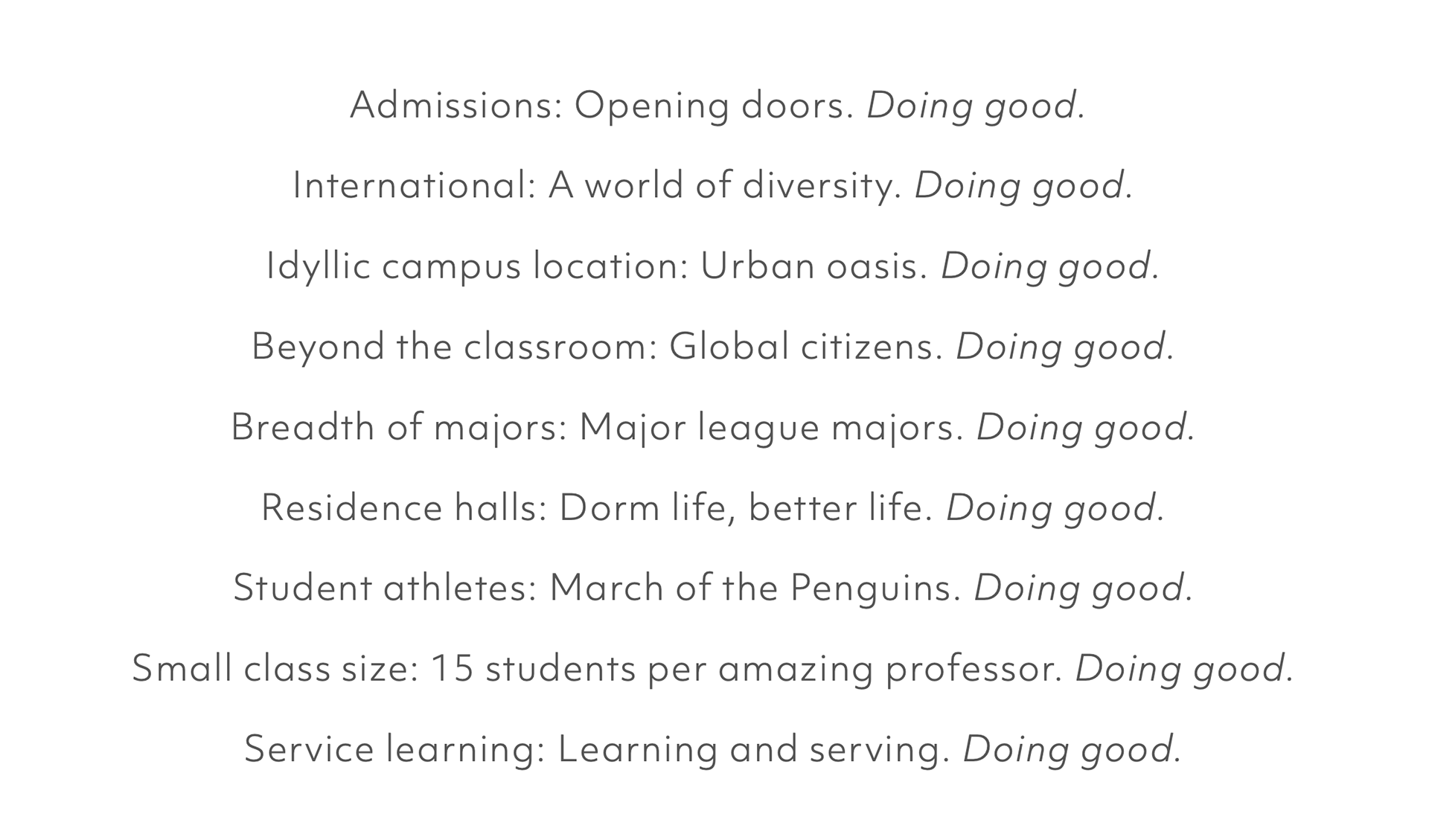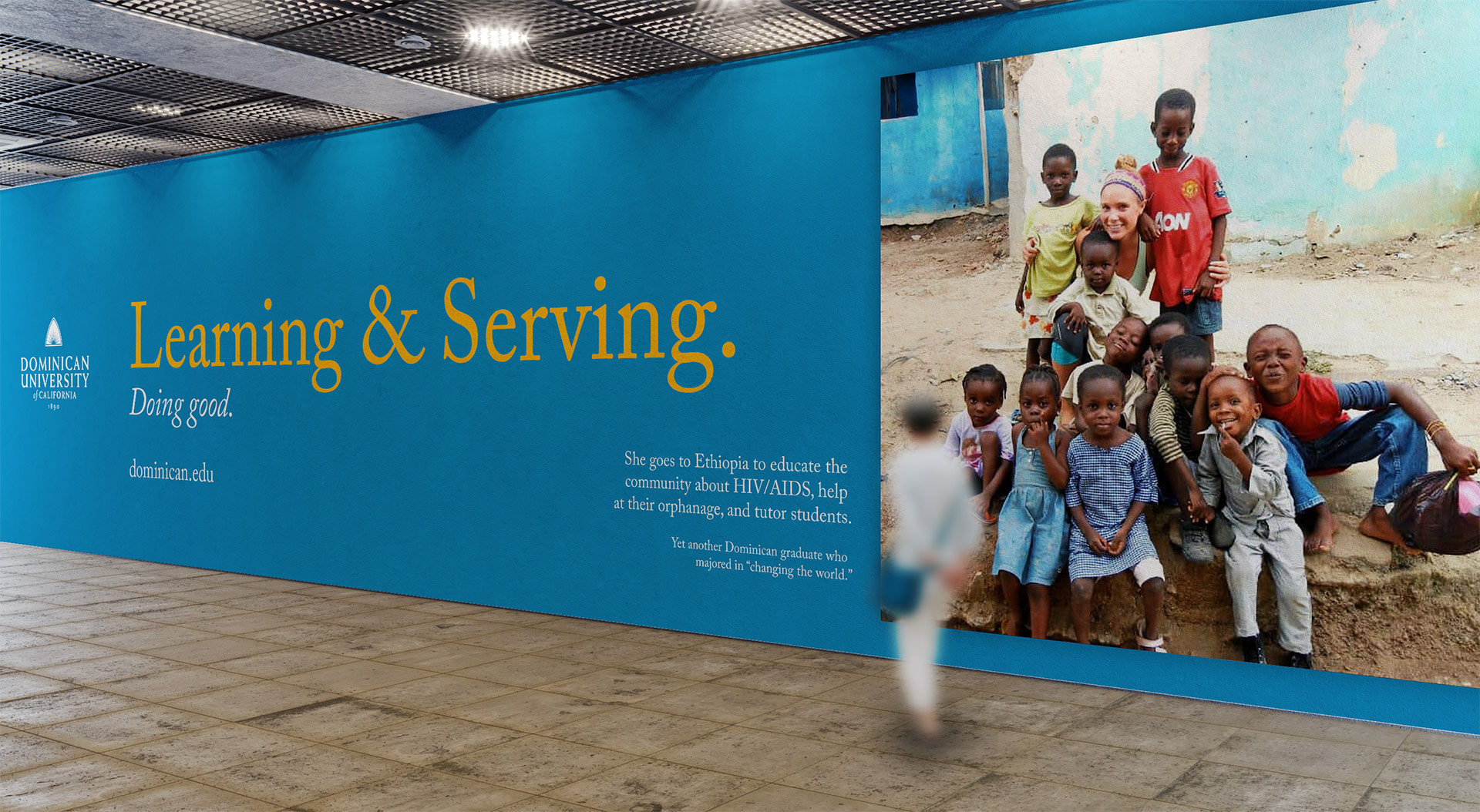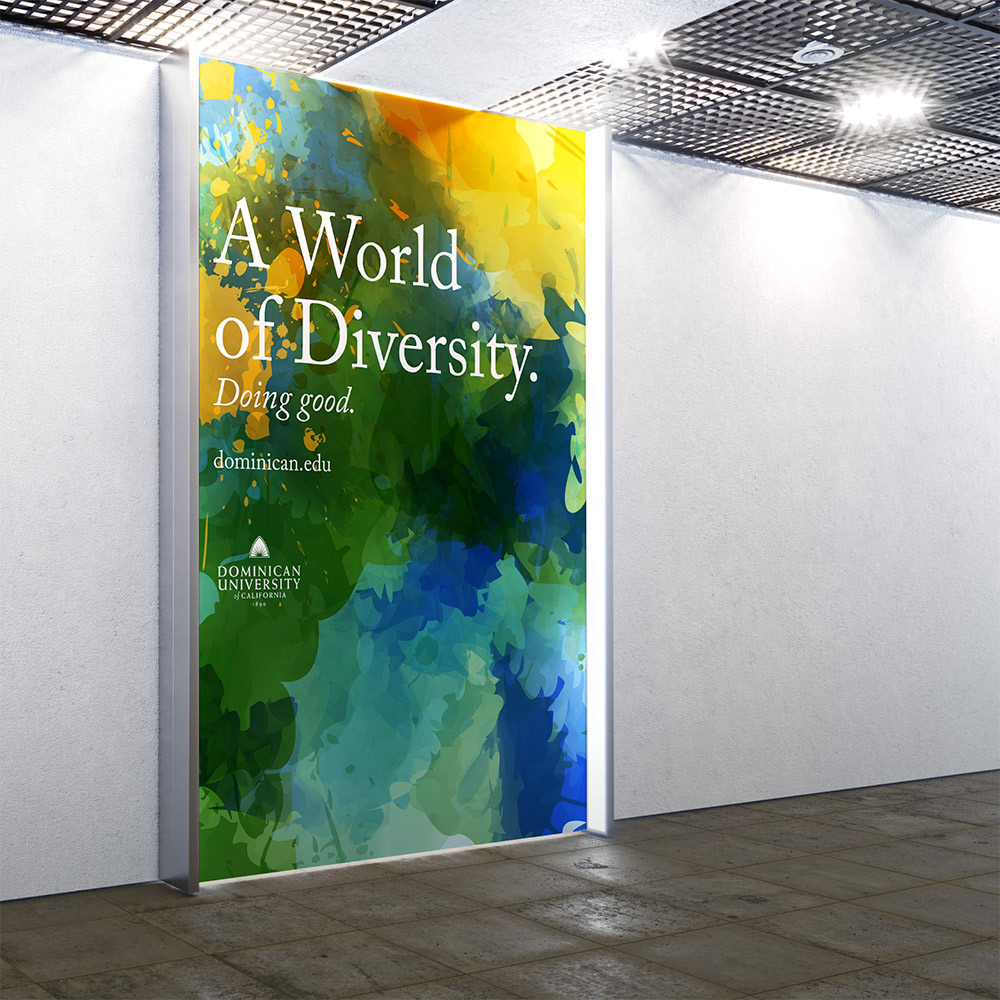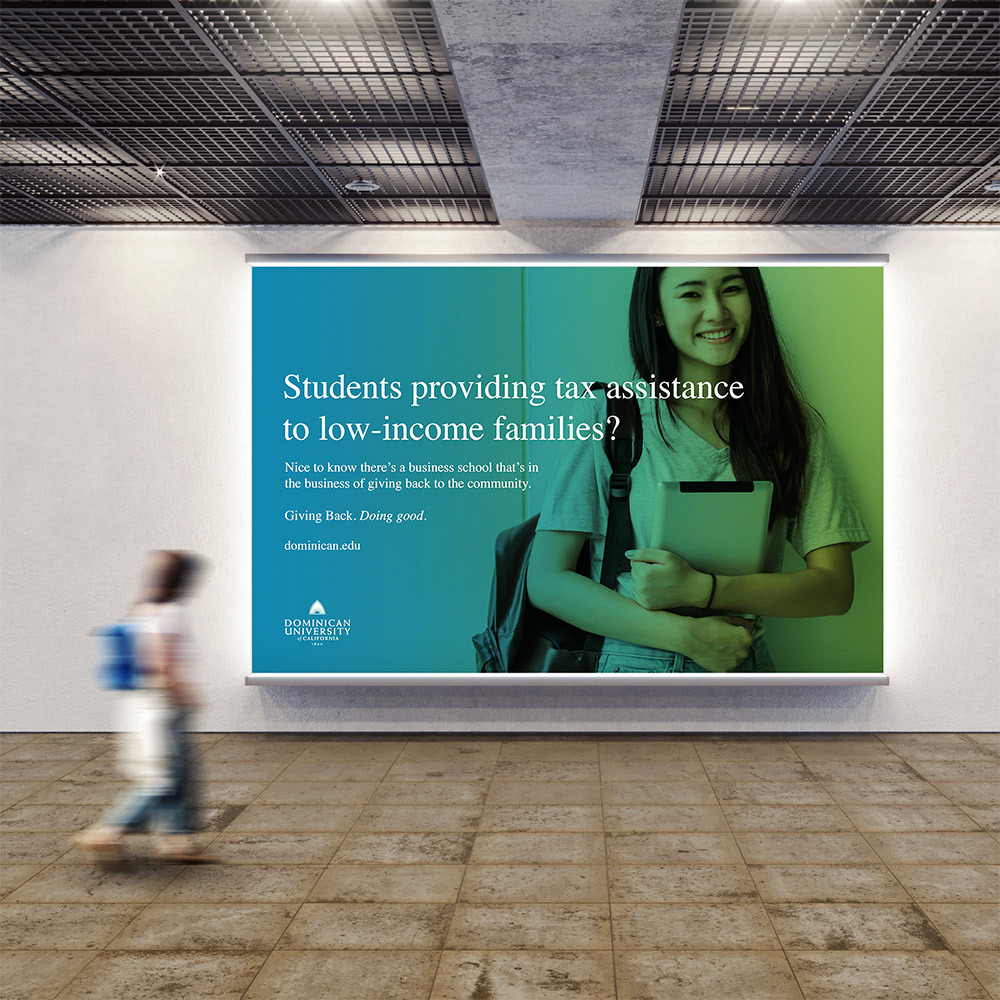 "I'll tell you where I'm at: I'm trying to improve myself, get ahead; make some progress. It's true. A successful life isn't going to be handed to me. I'm in school to be a better person. To learn. To do something good, something better with myself. But it's interesting, that's just not enough any more. Somehow, what I do has to make something bigger than me better, too. The environment or my community or my government, or how we teach. Whatever. We're here to improve ourselves and make it all better for everyone else, too. Me. All of us. We all need to do good."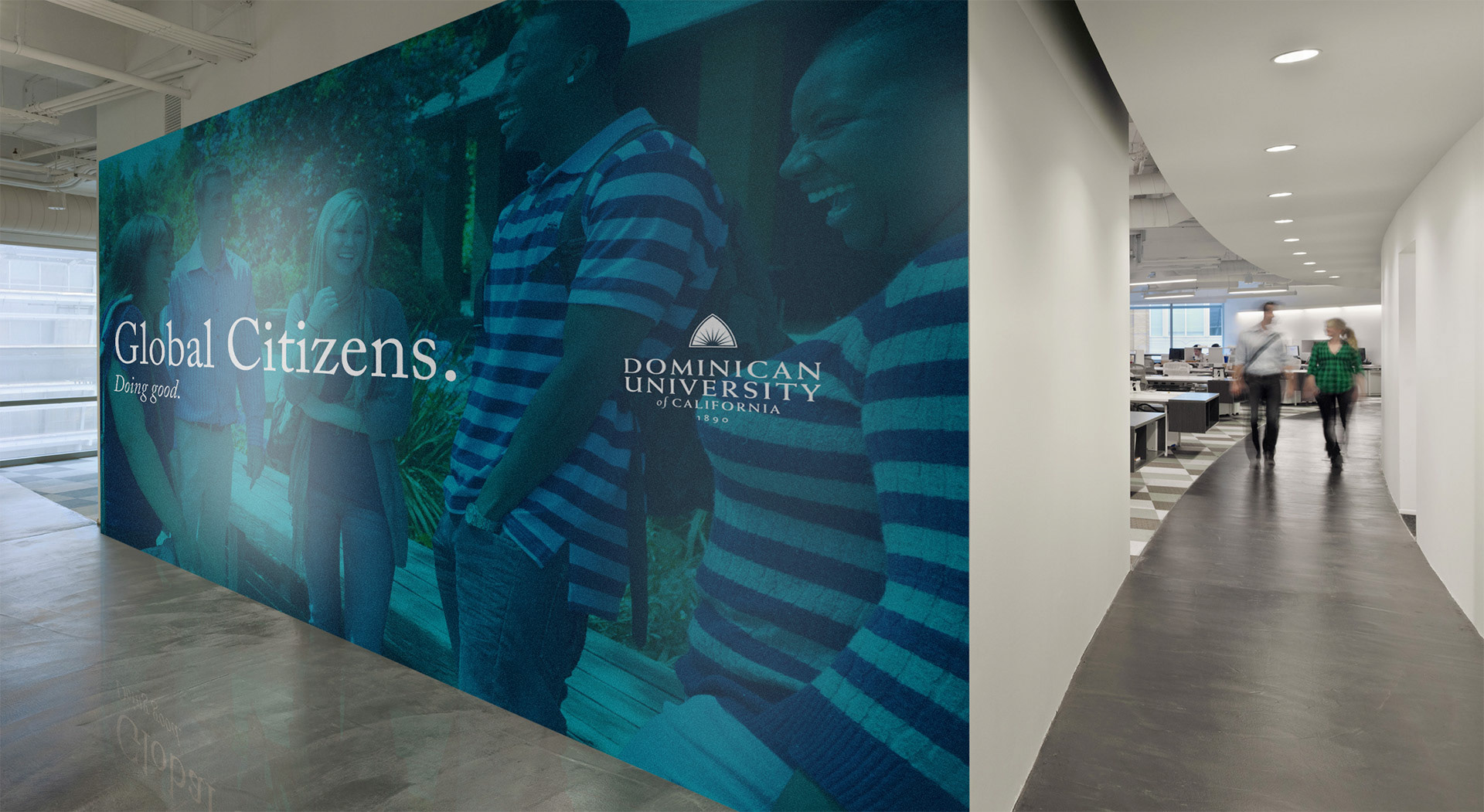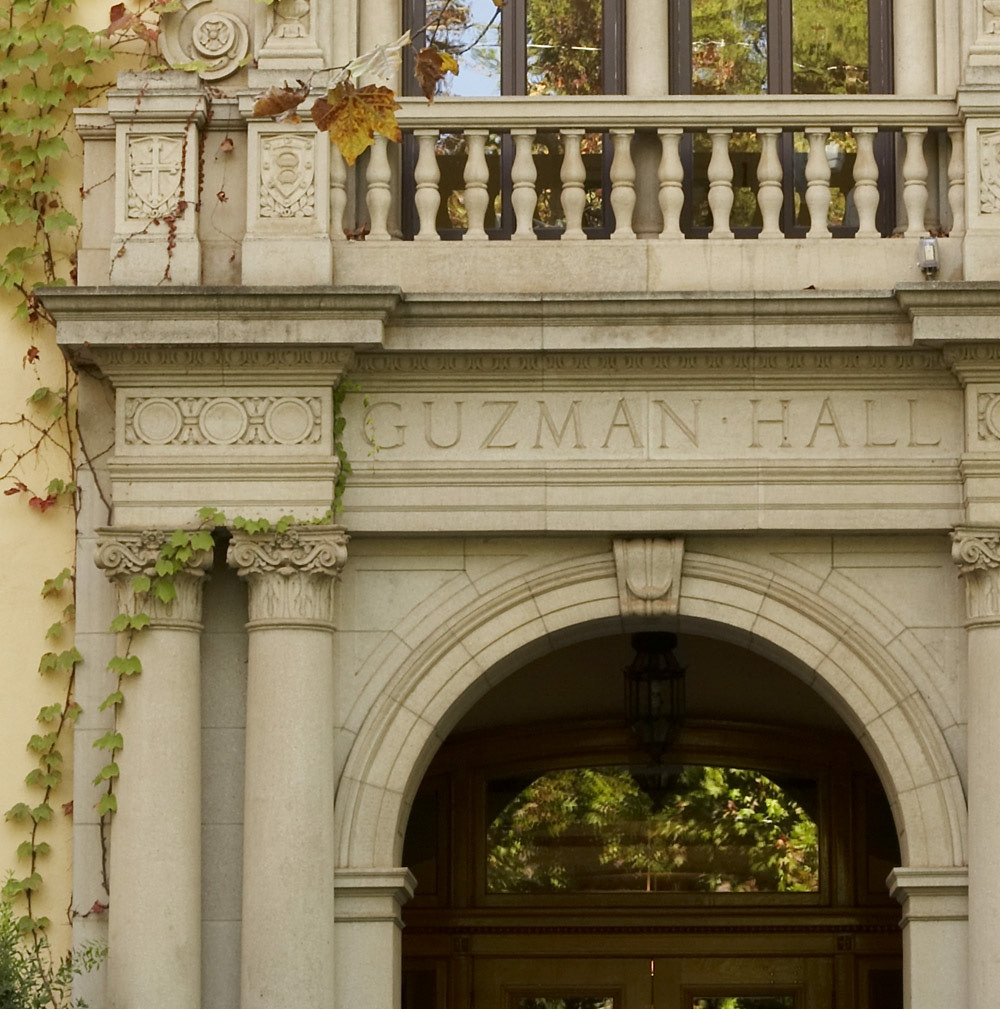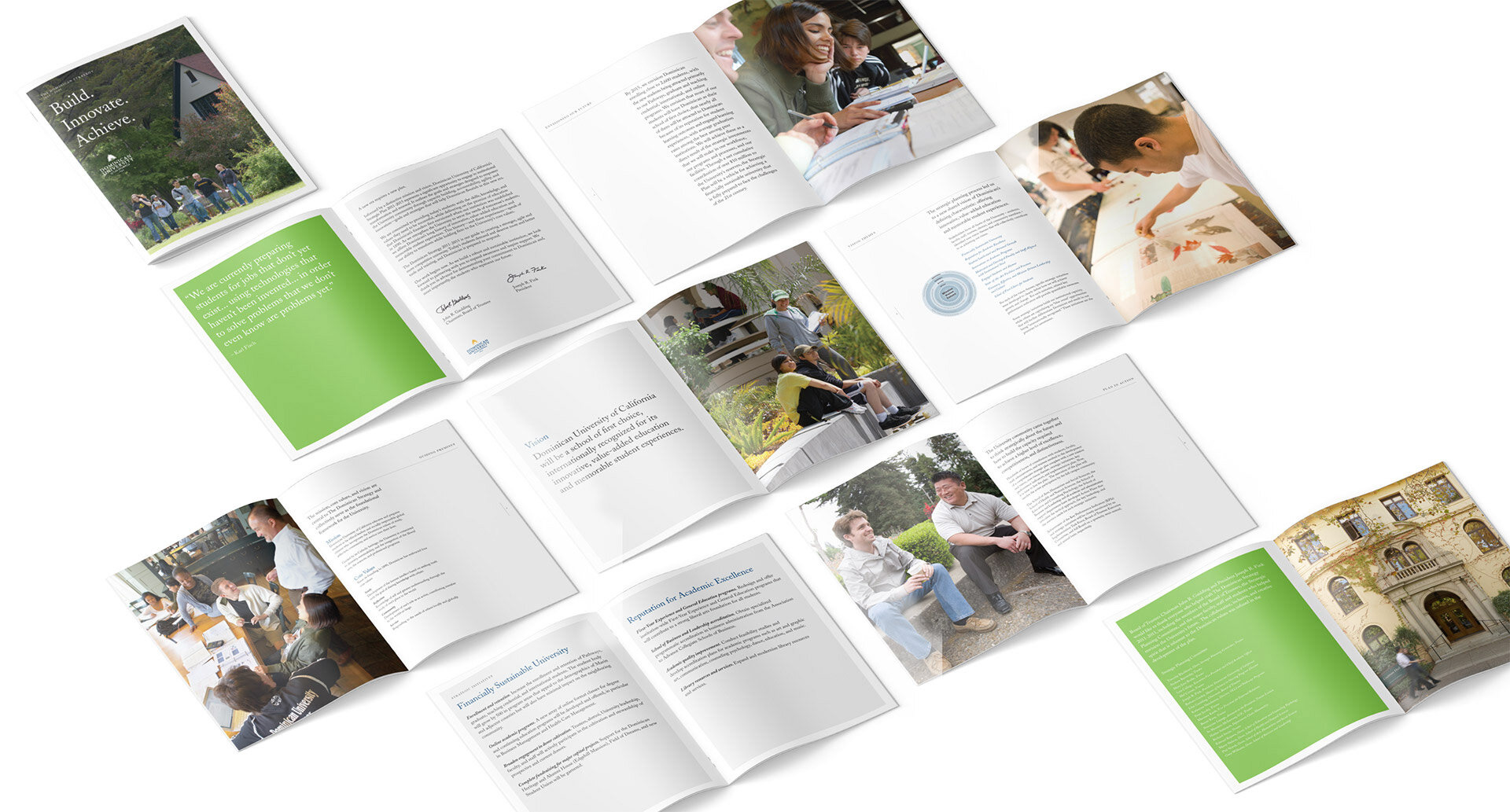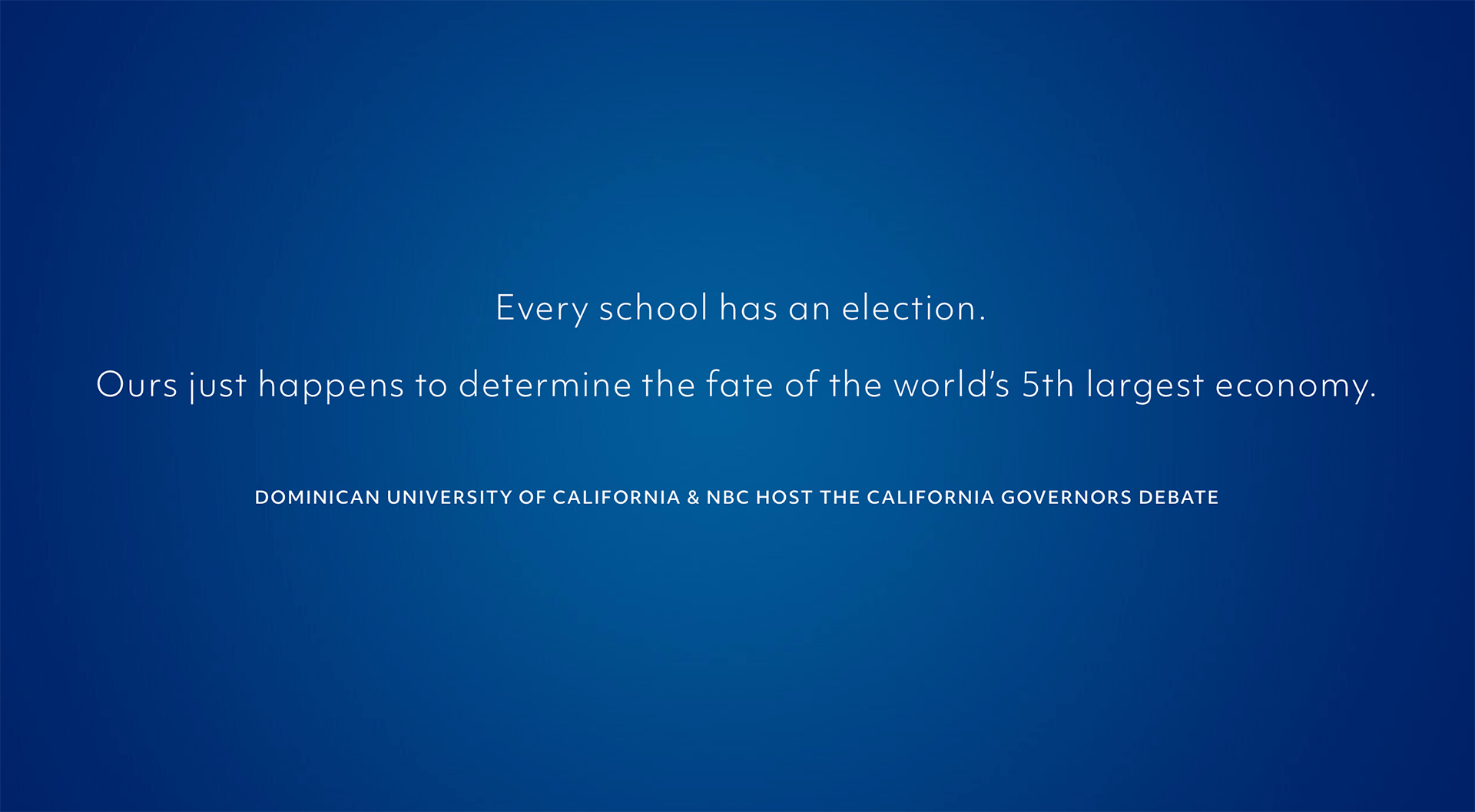 When Dominican was chosen to host the final California Governs Debate of 2010, Dominican and NBC asked us to help brand this significant California event. With Tom Brokaw moderating and national coverage, this nationally important political broadcast event necessitated its own distinct visual design system including all advertising, venue graphics, stage sets and broadcast video to communicate Dominican's role as a center of higher education in California and beyond.