We work within tightly defined research, strategic and creative processes, honed through years of experience, to consistently deliver for our clients.
We discover your brand's unique story.
We believe brands and companies should have a strategic point-of-difference. We spend a good bit of time learning what makes you tick, why you are different, and why your customers may care. We help define your essence and what makes your product unique — all with the goal of establishing your own story, as only you can tell it. Because design void of strategy is simply decoration.
We create logically, with laser focus.
Everything we create elevates your story by highlighting your product's unique story — reinforcing your brand with focus and clarity. Everything is viewed through the lens of your customer, visually aligned, verbally cohesive.
We share the experience with your customer.
Bold ideas take commitment and consistency. We craft every message and interaction to assure a cohesive story is put into the marketplace — shaping the consumer experience and building lasting connections to your brand.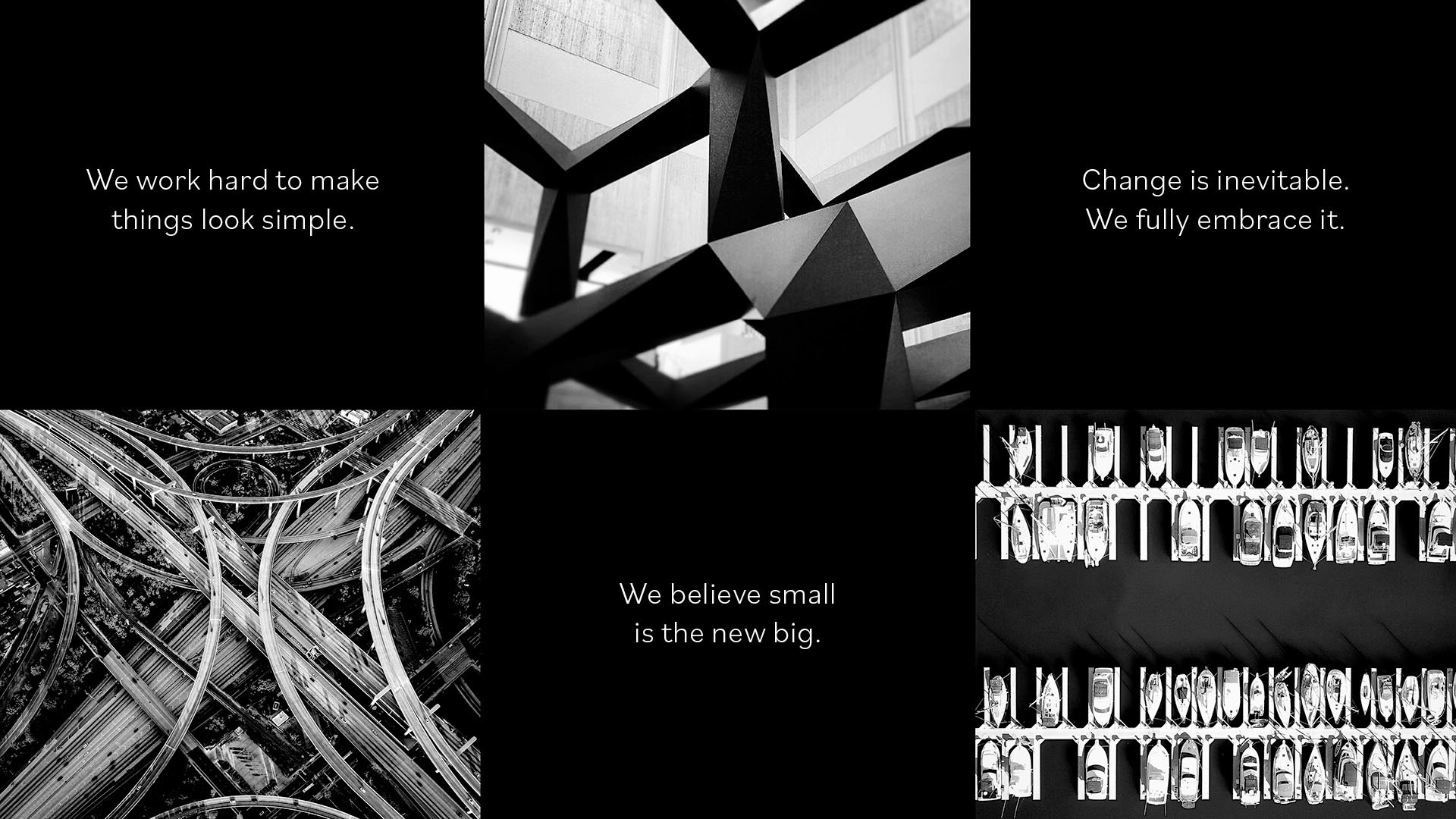 We partner with companies at every stage.
Founders & Startups
You have a vision, we can help bring it to life. Working closely with founders and startups, we're a nimble, strategic partner helping you to deliver on your brand promise and vision as you go to market.
Emerging Brands
We help great products become purposeful brands. We work with emerging brands and companies to define their story and translate it to the world in a way that has a lasting and meaningful impact in the future.
Established Brands
Even established brands need to evolve and shift the consumer's perspective to stay ahead of the curve. We work with legacy brands and invigorate growth by inspiring your consumers, new and old, to take notice and connect.
Kudos
"Rick led us painlessly on our journey to a new seal and overall look for Napa County that is classic yet modern. We got exactly what we were looking for in terms of the product, and much more than we hoped for in terms of customer service and guidance. It was a pleasure to work with the team."
— Elizabeth E., Public Information Officer, Napa County, California | Government
"Rick is an absolute joy to work with! He really understand our needs, bring smart solutions and always delivers."
— Nicole I., Vice President, Product Experience & Consumer Insight, Westfield Group U.S. | Retail Property
"Rick is impeccable. His judgment is spot on and he provides flawless service at the speed of light. He possesses both an incredibly sophisticated eye for design and also limitless patience to communicate with our team on the myriad details, questions, and requests we shoot to him. Rick always delivers a final product that exceeds our high expectations — it is a sincere pleasure to work with him."
— Kay Y., Chief Operating Officer, Health Evolution | Private Equity